Boasting a beautiful new holiday theme, our site is prepared and ready for the upcoming Christmas and holiday season. We'll be updating it even more this upcoming week with new, gorgeous floral arrangements, centerpieces, plants, and more.
This year's holiday floral selection is beyond anything we've ev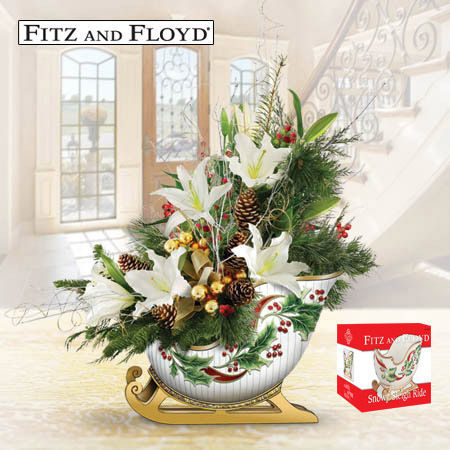 er offered, featuring our best selling and highly exclusive Fitz and Floyd Snowy Sleigh Ride bouquet. This limited edition, hand-painted collectible comes with a certificate of authenticity and a collector's box. Only 5,000 have been issued, and will be retired on 12/31/07. Sold exclusively at Marco Island Florist and only a handful of other top florists across the nation, the Fitz and Floyd Snowy Sleigh Ride is a collector's edition keepsake that is sure to be cherished forever by its special recipient.
We will also be featuring some of our other best selling floral creations, including the fun Candy Cane Basket, Christmas Tulips, a variety of breathtaking holiday centerpieces (with and without candles), festive wreaths, and so much more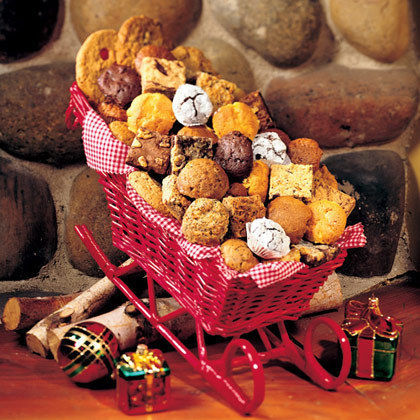 Our gift selection is as creative as ever, too, with cute (and delicious!) Jingle Bell cookie baskets, towers of treats featuring cookies, teacakes, brownie bars, chocolate truffle cookies, gingerbread cookies, candies, chocolates, white peppermint bark, gourmet chocolate drizzled popcorn, frosted cookies, chocolate dipped graham crackers, chocolate dipped shortbread cookies, caramel pecan cookies, pistachio nuts, chocolate madelines... need we say more?!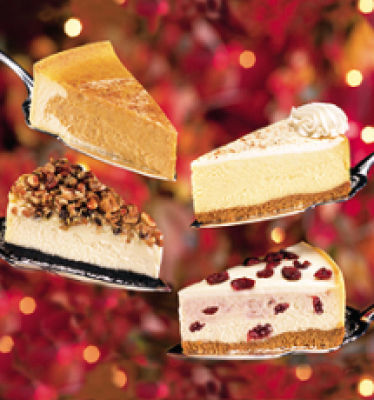 In addition, our gift selection includes gift baskets that come not only with irresistable treats, but some that even arrive in adorable Sleigh baskets! Some even include a plush snowman or Santa for the speical little ones in your life. And as always, we're featuring our delectable Winter Sampler Cheesecake. This sinfully delicious cheesecake features Egg Nog, Turtle, Cranberry and Pumpkin cheesecakes... a flavor for everyone!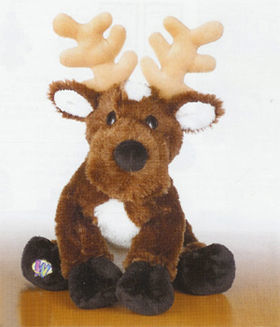 To finish off our gift selection. we're very proud to announce that, amongst our wide selection of Webkinz, we are featuring the Webkinz Reindeer this season. You're sure to find the perfect Webkinz gift for the little ones this year, as we've worked hard to provide you with the most popular and widest selection possible. Check out our entire Webkinz category, or just go straight to the Reindeer order page!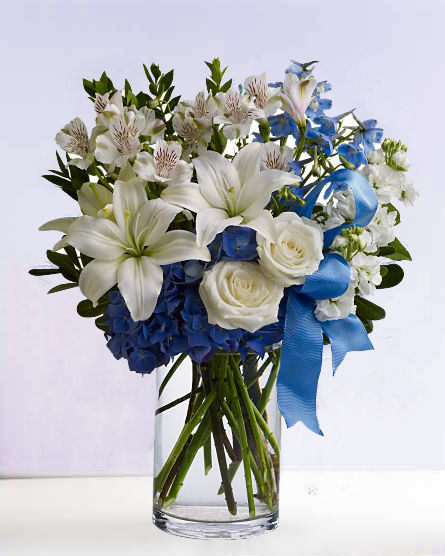 And last but certainly not least, we are proud to announce our new Chanukah Specials category! This category features some of the most beautiful blue and white floral arrangements, along with the perfect kosher gifts for Hanukkah this year. Gift baskets, plush stuffed animals, cookie & dessert towers, and more are just the beginning of this wonderful new category on our site.
At Marco Island Florist, we pride ourselves on offering the very best selection available to our customers. We wish you a very happy, safe, and warm holiday season and hope you will experience for yourself why we have been able to remain "A Name You Can Trust" for over 27 years.